Network Spinal Care Briarcliff Manor Chiropractor
Abbruzzese Wellness for Health in Body and Mind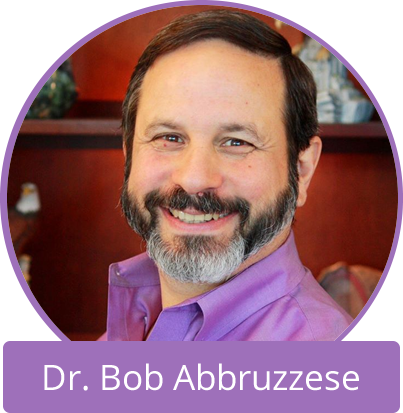 Did you know that inside of you is the potential to heal, regulate and handle the stresses of life? At Abbruzzese Wellness, we know that the ability to live a richer, more fulfilling life free from pain is a gift possessed by each of us. Briarcliff Manor Chiropractor Dr. Bob Abbruzzese works with you to unlock that incredible potential so that you can get well and stay healthy.
Our Mission
To facilitate growth, healing and sustainable change for our practice members through an integrated body-mind-spirit lifestyle consisting of gentle chiropractic care, intuitive personal support and empowering workshops.
You'll have the tools and strategies you need to make the changes in your life that, on your own, can often feel daunting. Many of our practice members, who have been with us for decades, have felt the astonishing value chiropractic care with Dr. Bob brings to their life. You can also benefit from our doctor-supervised weight loss program that doesn't involve any shakes, special foods or exercise requirements.
A One-of-a-kind Approach
Dr. Bob is one of only two chiropractors in Westchester County that is certified in and up to date with Network Spinal Care. This noninvasive, gentle method causes people to seek him out from many surrounding areas, knowing it gives remarkable outcomes.
Entire families including moms, dads and children are welcome at our office. If you're active, health-conscious or would like to start on a better path, Briarcliff Manor Chiropractor Dr. Bob is here to give you the guidance and encouragement you need. Find out more by contacting our practice today! Flexible payment plans are available to our practice members.