Chiropractic Care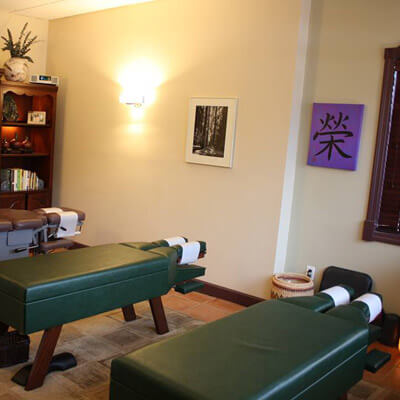 At Abbruzzese Wellness we use the cutting edge technique called Network Spinal. With this advanced system of chiropractic care our Practice Members discover what is interfering with their health. They transform their posture, body, mind and relationships all while awakening to the depth, wisdom and richness in every moment. At Abbruzzese Wellness we offer all three aspects of Chiropractic care. You can choose the level of commitment that is right for you.
Relief Care
Many of our new Practice Members consult us because they have a symptom that is interfering with their quality of life. Their goal? Relief. That's our first objective. A thorough examination reveals the loss of spinal neural integrity that is at the root of their problem. Then, we offer a care plan designed to give you the best results in the shortest amount of time. Visits are frequent during this period of intensive care. Each visit builds on the ones before, so keep your appointments to get the best results.
Corrective Care
When you're feeling better, you'll have a decision to make. Will you continue with the care necessary to fully heal the underlying cause of the symptoms? Or give up on the investment that you've made so far? When you continue your care, visits are less frequent as progress continues. If you end your care before fully healing muscles and soft tissues, you can invite a relapse. Whatever your choice, we're here to serve and help support you in your decision.
Wellness Care
Your health affects everything you do and everyone you know. With so many people depending on you, it makes sense to invest in your health. A program of chiropractic checkups can help you be the caring parent, the loving spouse, the understanding friend or the dependable employee. Invest in your health. You're worth it!
Infinite Wellness Program
Welcome to one of the most dynamic wellness-producing systems in the world today. Never before has a technique been able to tap into the unlimited human resources for healing and the expression of boundless potential, helping to transform thousands of lives with reproducibility, as offered through the Infinite Wellness Program.
Based on the ground-breaking work of Dr. Donald Epstein, this system has assisted countless numbers throughout the world to manifest unparalleled states of health, wellness and abundance is all aspects of their lives. In these uncertain times, Dr. Epstein's methodologies—Network Spinal and Somatic-Respiratory Integration—have provided life-changing support empowering people to surrender old belief systems and patterns of dis-ease while manifesting heightened states of flexibility, ease, joy, abundance, love and states of wellness never before experienced.
I invite you to discover new options for your life, transform your posture, your body, your relationships, your old "stories," and awaken to more depth, wisdom and richness in every moment. I invite you to: The Infinite Wellness Program.
If you're ready to find out how chiropractic care at Abbruzzese Wellness can help you, contact us today! Our friendly staff is available to help you!

Chiropractic Care Briarcliff Manor | (914) 762-8800