Meet Dr. Bob Abbruzzese
I Knew Instantly Chiropractic Was for Me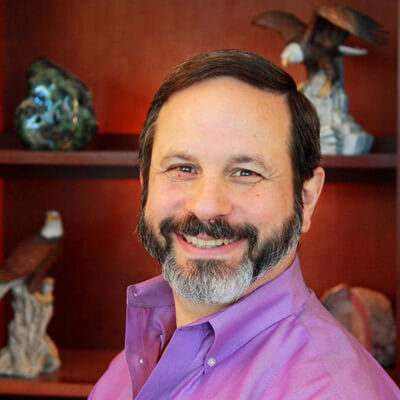 As a child, Dr. Bob had an interest in science and how the body worked. His mom, a tension headache sufferer, had her life changed by chiropractic care. "I saw that after she had gone to the chiropractor, she was back to being Mom again." Sports injuries led to Dr. Bob's first chiropractic experience, and it was impactful. "As soon as I got up from the adjusting table, I said I was going to be a chiropractor. It was a simple decision. I'd been thinking about becoming a medical doctor, but after that one adjustment, I pursued chiropractic."
Natural, Noninvasive Healing
Dr. Bob attended New York College of Chiropractic. It was there that he first encountered techniques that were low- and non-force, and he gained valuable knowledge about using less to achieve more in his practice members' care. Since obtaining his Doctor of Chiropractic, he's become certified in Network Spinal, one such method that uses a light touch to give remarkable results.
"I want to help people realize their true potential, knowing that there's more to life than just getting out of pain. Some people haven't gotten answers through traditional medicine and are told there's nothing more that can be done, and they'll just have to live with their problem. My biggest accomplishment is the lives I've helped turn around after they had thought all hope was gone."
A Family-oriented Life in Briarcliff Manor
Married with four children, Dr. Bob's spare time is mostly spent attending sporting events. Three daughters all play volleyball at national and college levels, so he attends many tournaments. He loves taking care of his kids, cooking them healthy meals and participating in their lives.
Contact Abbruzzese Wellness today to learn more about what we do! We look forward to showing you what you're capable of when you work at your full capacity.

Chiropractor Briarcliff Manor | (914) 762-8800